THE SHACK LIVE MUSIC CLUB
For those who love to listen
Our next live Shack performance is

SATURDAY, 7th OCTOBER 2023
Commencing 7.30pm - 11.30pm
Presenting
MOUSSA DIAKITE & WASSADO  
MACHINE ON A BREAK
ADDERS FORK

At the Ted Blackwood Hall,
Cnr Jackson Rd and Boondah Rd, Warriewood NSW 2102
Non-Members $30 
Members $25
(Note: Memberships are only for 12 months with one person entry only and multiple tickets cannot be purchased with one membership) 
To book your $30 Tickets click here  
Buy tickets online or pay cash at the door as there is no Wi-Fi for credit transactions.
BYO drinks and food and remember to include everything you need - cutlery, cups, etc. We ask you take any rubbish with you as the venue requires us to clean the hall and remove all garbage at the end of the night. Your assistance will be extremely appreciated.
MOUSSA DIAKITE & WASSADO
Moussa Diakite is a guitarist, singer and composer born in Mali, now based in Western Sydney. His style is derived from the "Wassoulou" style of music from Bougouni area of Mali, fused with elements of Malian, Congolese, Highlife, Afro Beat, Cuban, Blues, and Jazz. 
Moussa Diakite spent his foundational years in the iconic Afro-Latin "Rail Band" (also known as The Super Rail Band) from 1979 to 1983. They were one of the first bands to combine elements of Cuban and Congolese Jazz with West African rhythms, melodies and instrumentation like the Kora and the Belafon. Moussa Diakite played with Grammy Award-winning Kora player, Toumani Diabate, and his live band from 1983 to 1987 in Mali before joining Salif Kieta's live band and joining him on multiple World Tours between 1990 – 1995. 
Since moving to Australia in 1996, he has played with leading West African bands including Senegal and Guinean inspired band, Keyin Ba, and his own bands: Badema and Wassado. Moussa's current band Wassado features Junior Jones, Len Samperi, Phillipe Lincy and Patricia Alvarez. Moussa Diakite & Wassado, have played many Australian festivals, including Womadelaide 2018, Darwin Festival 2013 and, in 2019, we played at Bellingen Festival, Mullum Festival, Woodford Folk Festival and Illawarra Folk Festival. 
Moussa Diakite's forthcoming album Kanafo is a collection of new compositions by Moussa Diakite featuring his band Wassado and collaborations with Stu Fergie (OKA), Ollie McGill (The Cat Empire). and Malian instrumentalists Bassidi Kone, Bassekou Koyate and Djelimada Toungara. 
Kanafo, the album title, alludes to sharing secrets and forging relationships through revealing knowledge. The album combines both traditional and modern instruments in a bid to bridge the gap between past and present. 
Kanafo is set for release late 2020 through Big Village Records / Wassa Records. The album was made possible by funding from Australia Council for the Arts and Create NSW.
MACHINE ON A BREAK
Machine On A Break (AKA Jessie Wilson) is a new heavy-pop project, shedding the light on the darkness inside her mind. She is exploring the catharsis of songwriting throughout the darkest of times and hoping that her stories are helpful to more than just her.
Sydney based Pop-Metal artist Machine on a Break creates a raw and earnest brand of music that is an artful blend of multiple genres.
A delicate bird in a fiery cage, Machine On A Break is equal parts fragile and fierce. She is exploring the catharsis of songwriting throughout the brightest and darkest of times and hopes that her storytelling can help others struggling through mental health issues.
The determined singer/songwriter has been writing and performing music across the country, playing at The Sydney Fringe Festival, UBERfest and Sofar Sounds Sydney. Most recently, Machine on a Break was named a Grand Finalist in the Listen Up Songwriting Prize.
She released her debut single 'Avocado Toast' in 2022 showcasing her own production skills before taking a darker shift into pop-metal for the remainder of the year, culminating in an EP in January 2023 which received airplay across Australia and internationally including on stations 4ZZZ and 2ser.
If you like Bring Me the Horizon and Paramore then you're in for a treat. 
"Kindly Step Aside oozes out with a unique style of alt-rock vibes, coming at you with a 90's style rock aesthetic it flows with crunchy riffs, stadium style drums and a fierce vocal delivery. It has theatrical moments that slow things down and then build back into anthemic territory." – AAA Backstage
ADDERS FORK
Adder's Fork is a folk band from Sydney. Since 2015, they have been performing their original songs and covers at festivals, libraries, street fairs and concerts. Their music derives from the Celtic folk tradition with infusions of classical, rock and alternative. 
The stories behind songs are really important to the Adders: their songs conjure tales about kind witches, vengeful whales, spirits of the forest, an unearthly white stag, wayward sailors and a Moroccan pirate queen, among others. They enjoy singing in tight harmonies. Oh, and they also enjoy eating cake ... any excuse to sit down with each other over a cup of tea and some home-made baking. They hope you will enjoy spending time with them on a journey of songs.

Facebook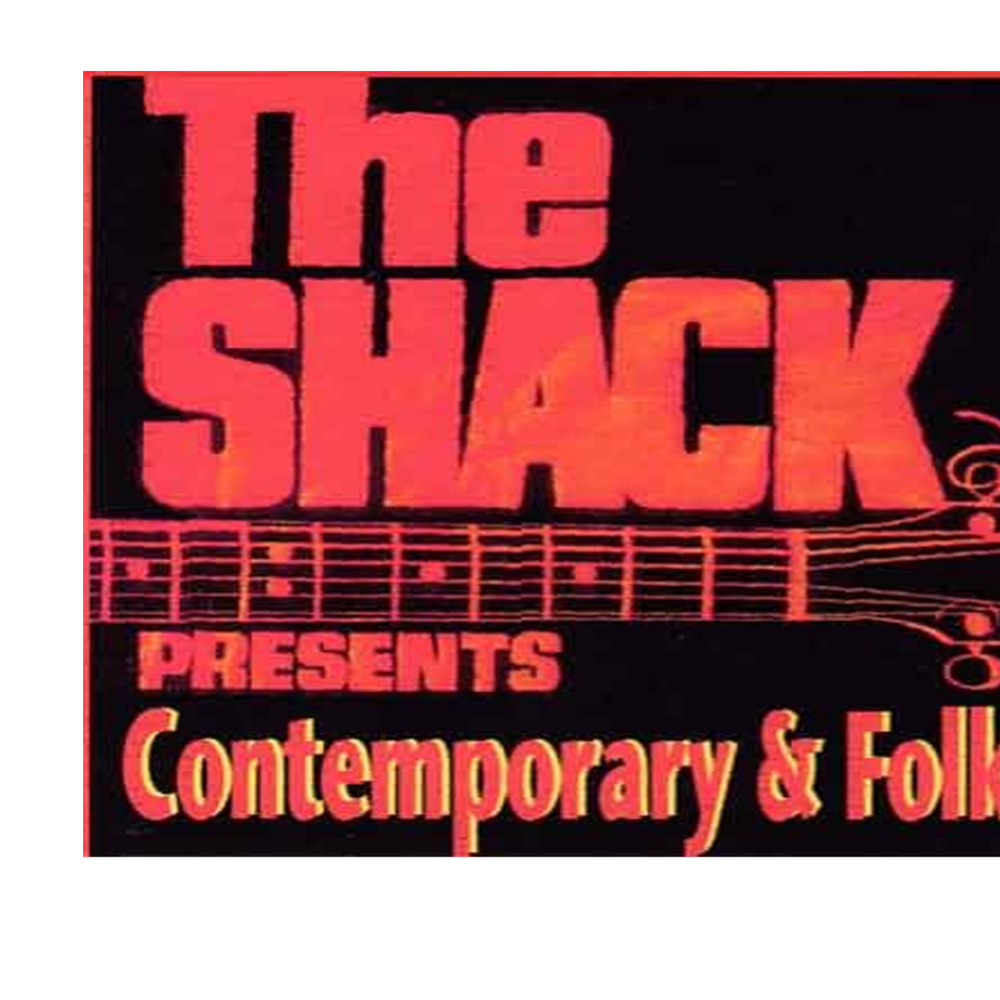 SATURDAY, 2ND DECEMBER 2023
XMAS AT THE SHACK!
RHONDA & THE GRASSCUTTERS
ANN PALUMBO & FRIENDS
DAN CHALLIS
Signup to The Shack Live Music Club Newsletter